The Selection by Kiera Cass | Book Review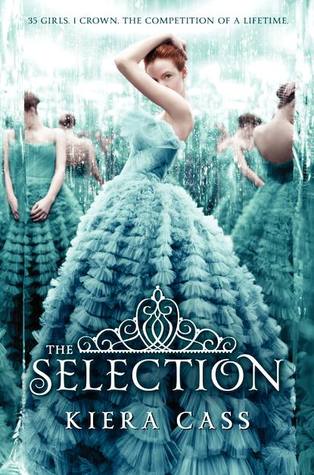 Synopsis: This book is about a competition called The Selection where 35 girls are selected to compete for the heart of Prince Maxon and become Princess of Illéa. Being Selected is America Singer's worst nightmare, because it means she would have to separate from her significant other, Aspen. Evidently, America is Selected to compete for a crown and a prince that she doesn't even want. But when America meets Prince Maxon, things start to change.
Review:
This book is definitely high on the scale of cheesiness and you can kind of tell what's going to happen next. There are maybe one or two plot twists in the book that are pretty significant, but all around the book was pretty predictable, One of my guilty pleasures happens to be cheesy young adult books, so it didn't bother me, but I know some people don't like too much cheese in a book.
Aspen and America's relationship was cute, so at first I felt kind of sad that they had to separate due to America being Selected, but after a chapter or two afterwards you start to lose feeling for them.
All around I think this book is a cute and quick read that you can fly through if you actually enjoy it and can help to get out of a reading slump, if you can't quite get yourself to start reading again. There are some events that take place during the holiday season, so with that coming up this may be a good seasonal read as well.