6 Ways to Eat Pumpkin This Season
(1) Pumpkin Bread
I feel like people who don't particularly like straight-up pumpkin can enjoy and appreciate pumpkin bread. I definitely do not like most pumpkin things, but pumpkin bread is easily one of my favorite foods to eat during this season, especially with a warm glass of (almond) milk.
Here is the recipe from Once Upon a Chef: https://www.onceuponachef.com/recipes/spiced-pumpkin-bread.html
(2) Pumpkin Pie
Pumpkin pie is a classic treat to have during this season, there's just nothing else to be said. Instead of buying it at the store, why not make it yourself?
This recipe is from King Arthur Flour: https://www.kingarthurflour.com/recipes/pumpkin-pie-recipe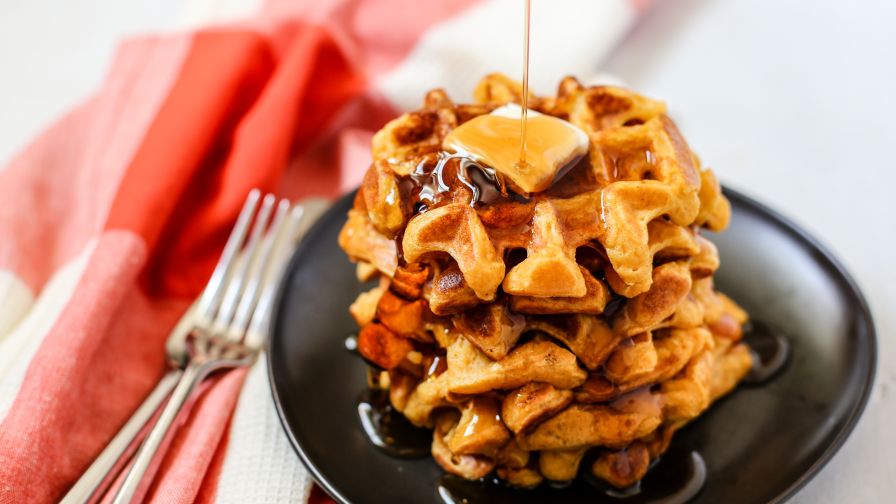 (3) Pumpkin Waffles
I think that these would be really cute to make on a crisp November morning and enjoy with a nice cup of tea. I personally love waffles and would not have thought to incorporate pumpkin flavor into them. These look so delicious, so I definitely know what I'm making for breakfast this weekend.
Genius Kitchen's Recipe: https://www.geniuskitchen.com/recipe/spiced-pumpkin-waffles-67930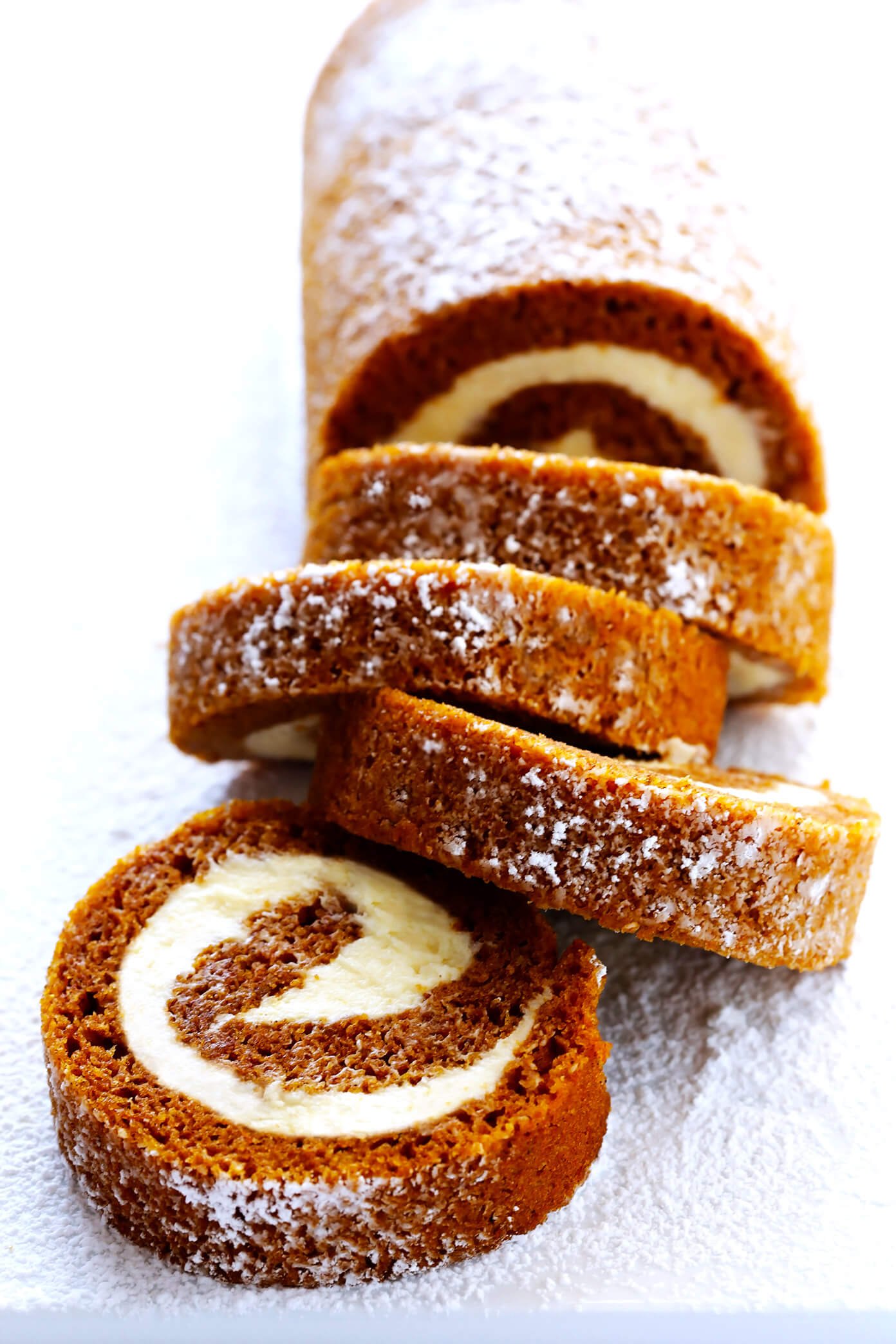 (4) Pumpkin Roll
I have never had a slice of pumpkin roll, but now I am really craving some. This is similar to pumpkin bread, but possibly even better. It has cream cheese frosting in it, and who doesn't love excessive sugar during the holiday season?
Here's the recipe, courtesy of Gimme Some Oven: https://www.gimmesomeoven.com/pumpkin-roll-recipe/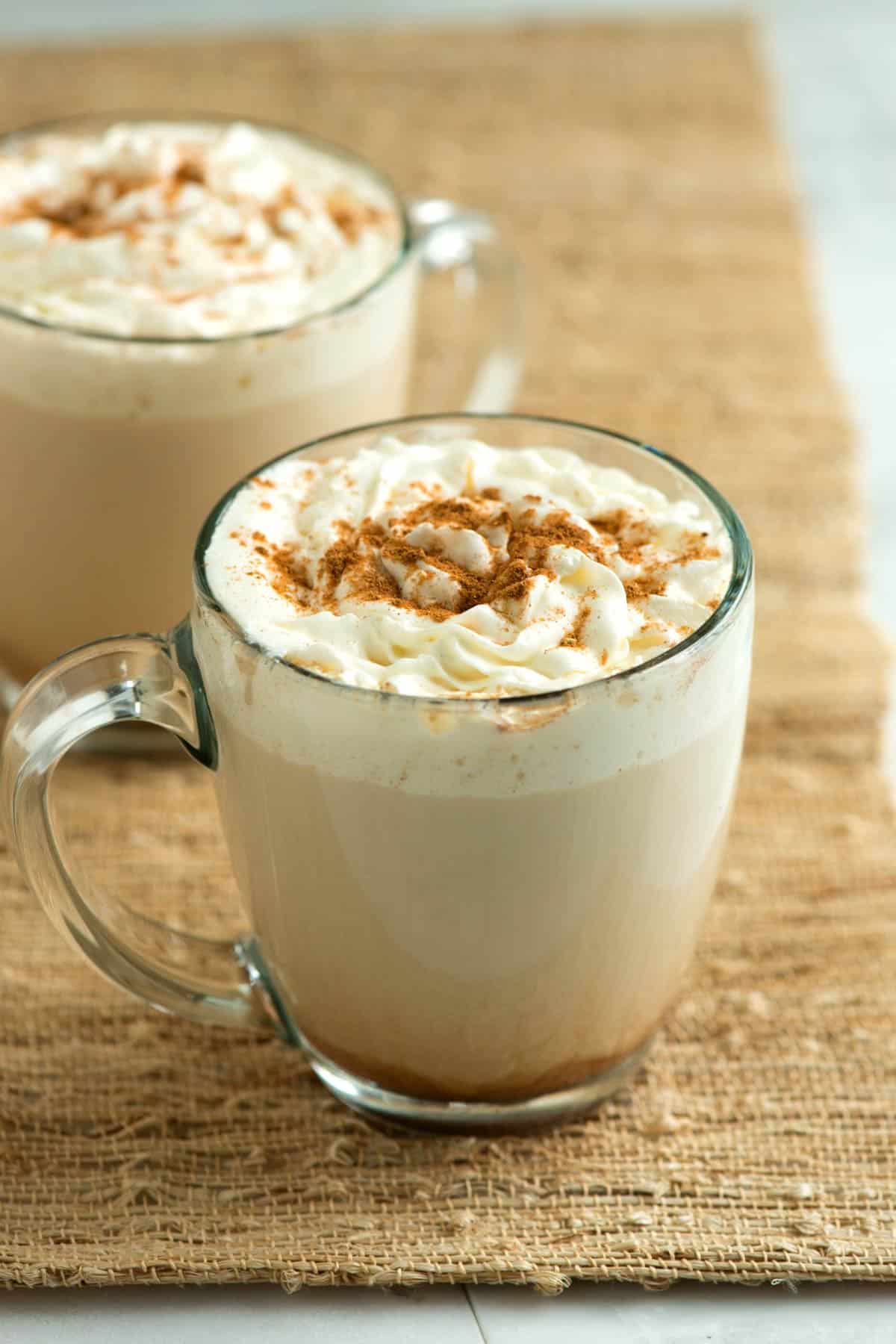 (5) Pumpkin Spice Latte
Ah, yes. The well-known pumpkin spice latte is back this season. Starbucks is definitely selling this overpriced famous beverage, but you can easily make it at home with a lot of things you may already have, therefore spending less or no money to enjoy it!
According to Inspired Taste, this is the best homemade pumpkin spice latte recipe: https://www.inspiredtaste.net/8419/pumpkin-spice-latte-at-home-recipe/
(6) Pumpkin Spice Cookies
The final pumpkin-containing recipe on this list of Pumpkin Spice Cookies. I don't know about anyone else, but I know that I consume a fair amount of frosted cookies during this time of year. Grab a few friends and a mixing bowl or two and make some festive pumpkin spice cookies!
Two Sisters Crafting's Recipe: https://www.twosisterscrafting.com/pumpkin-spice-cookies/
Is it just me, or are you having a strong craving for some pumpkin? Thanksgiving is next week, so go ahead and practice a recipe for you to bring to the table that Thursday evening!
here's the