10 Movies Turning 10 in 2019
Time flies by quickly. There are a lot of great movies you never realized came out almost 10 years ago. Here are some movies to make you feel nostalgic about 2009.
(1) Coraline
While exploring her new home, a girl named Coraline discovers a secret door, behind which lies an alternate world that closely mirrors her own but, in many ways, is better. She rejoices in her discovery, until her Other Mother and the rest of her parallel family try to keep her there forever.
(2) Up
Carl Fredricksen, a 78-year-old balloon salesman, is about to fulfill a lifelong dream. Tying thousands of balloons to his house, he flies away to the South American wilderness. He later discovers a boy named Russell who is also aboard his balloon-powered home.
(3) The Princess and the Frog
Tiana dreams of one day opening the finest restaurant in New Orleans. Her dream takes a slight detour when she meets Prince Naveen, who has been turned into a frog by Dr. Facilier. Mistaking her for a princess and hoping to break the spell, Naveen plants a kiss on poor Tiana — thereby turning her into a frog as well. 
(4) Hachi: A dog's tale
Young Ronnie reveals to his classmates that his personal hero is a dog named Hachi. Ridiculed by his classmates, Ronnie goes on to tell the remarkable story of his grandfather's friendship with the dog.
(5) Hannah Montana: The Movie
When Hannah Montana's soaring popularity threatens to take over Miley Stewart's life, her dad  steps in to give the teen a reality check by taking her home in the Tennessee town of Crowley Corners. Miley embarks on an exciting adventure even Hannah Montana could not imagine.
(6) Avatar
On the alien world of Pandora live the Na'vi. Because the planet's environment is poisonous, human/Na'vi hybrids, called Avatars, must link to human minds to allow for free movement on Pandora. Jake Sully, a paralyzed former Marine, becomes mobile again through one such Avatar and falls in love with a Na'vi woman. As a bond with her grows, he is drawn into a battle for the survival of her world.
(7) Cloudy with a Chance of Meatballs
When hard times hit Swallow Falls, its townspeople can only afford to eat sardines. Flint Lockwood, a failed inventor, thinks he has the answer to the town's crisis. He builds a machine that converts water into food, and becomes a local hero when tasty treats fall from the sky like rain. But when the machine spins out of control and threatens to bury the whole world under giant mounds of food, Flint finds complications with his invention.
(8) A Christmas Carol
Though London awaits the joyful arrival of Christmas, miserly Ebenezer Scrooge seems to disagree. Later, Scrooge encounters the ghost of his late business partner, who warns that three spirits will visit him this night. The ghosts take Scrooge on a journey through his past, present and future in the hope of transforming his bitterness about Christmas.
(9) 17 Again
Mike O'Donnell was a high-school basketball star with a bright future, but he threw it all away to marry his girlfriend and raise their child. Almost 20 years later, Mike's marriage has failed and his job is going nowhere. He gets a chance to correct the mistakes of his past and change his life when he is miraculously transformed back into a 17 year old teenager, but in trying to fix his past, Mike may be jeopardizing his present and future.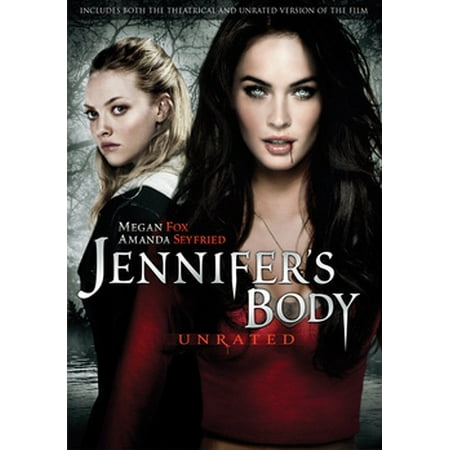 (10) Jennifer's Body
When a demon takes possession of her, Jennifer turns a hungry eye on guys who never stood a chance with her before. While evil Jennifer satisfies her appetite by feeding on the school's male population, her best friend, Needy, learns what's happening and vows to put an end to the bloodshed.