Most Instagrammable Spots in D.C.
Though we are surrounded by farmlands and what seem like endless fields of corn, just an hour away there are so many places that will look great for your Instagram photos.
(1) Union Market Heart Wall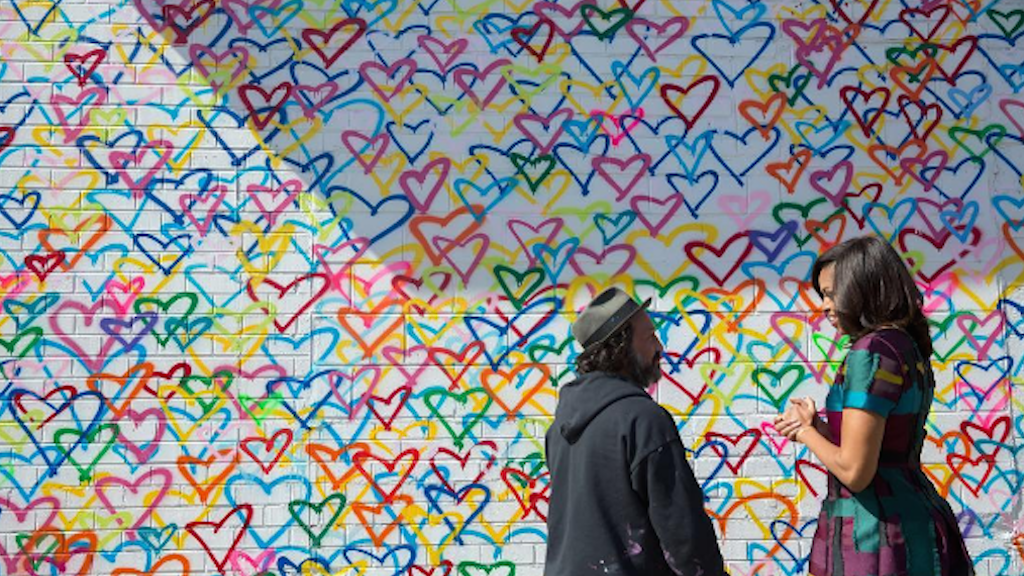 This wall serves as a good background for almost any photo and is very aesthetically pleasing.
(2) CityCenter D.C.
City Center always has different decorations up for the different seasons, so this would be a good place to take pictures at. It is also especially beautiful at night.
(3) Maydan D.C.
Maydan is an especially beautiful middle eastern restaurant. Not only is it a great spot for pictures, but it is also a stellar restaurant with 4.7 out of 5 stars on Google reviews.
(4) National Portrait Gallery
Museums are always a good place to take pictures at and tend to be very photogenic. The National Portrait Gallery has a lot of beautiful pieces of art that you can take pictures of.
(5) The Watermelon House
The Watermelon House is a really cute place to photograph, especially during the summer time. The bright colors would look great for anyone's Instagram feed.
(6) Friendship Archway
Friendship Archway in Chinatown is one of the most famous attractions in D.C.. It is so gorgeous, and looks even prettier at night with the lights. Just be careful not to get hit by any cars while taking a picture underneath it!
(7) The Observation Deck at CEB Tower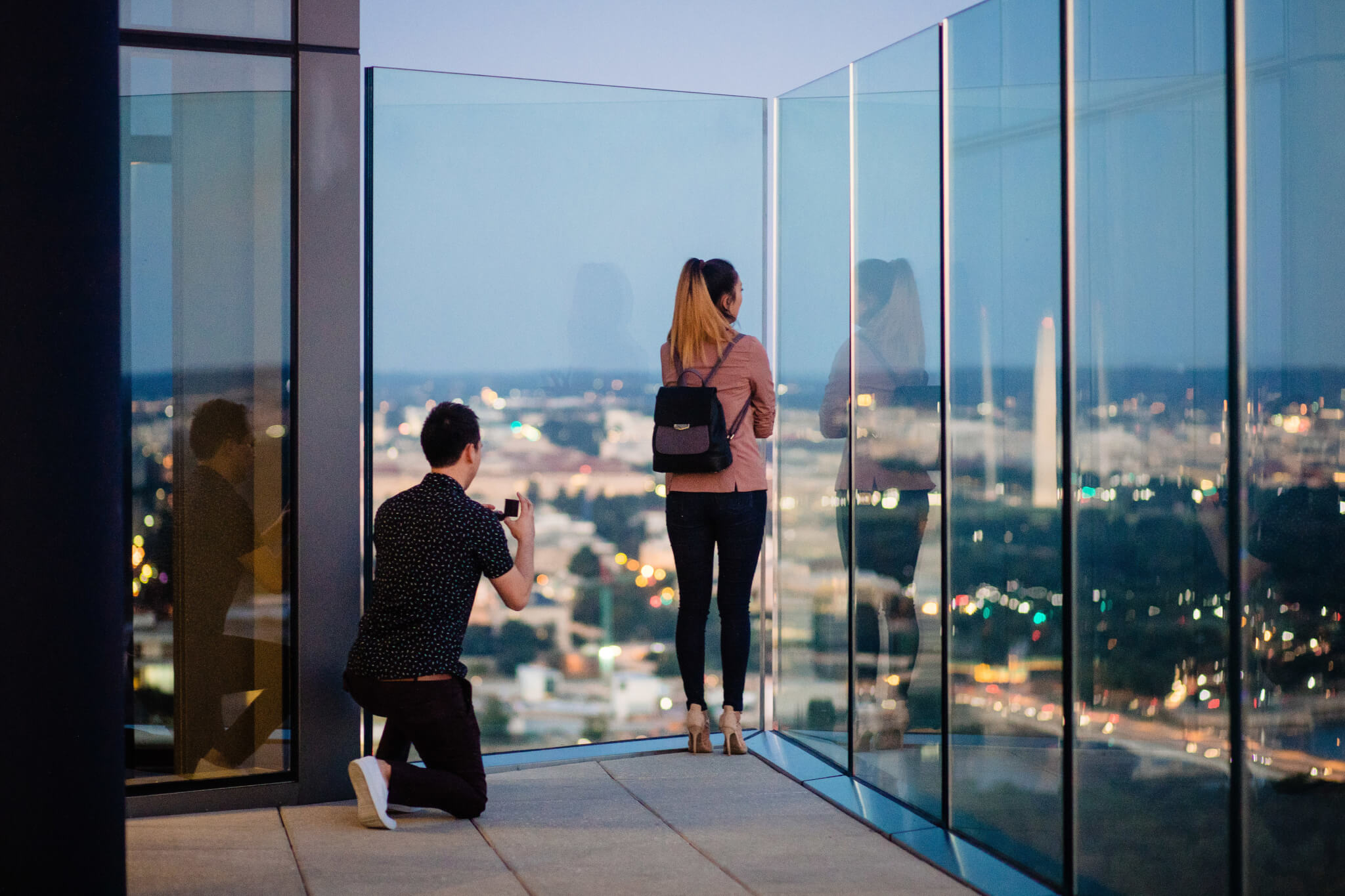 Observation Deck gives a beautiful view of the city skyline both for your eyes and for the camera as seen in the photo above.
(8) Blagden Alley
Blagden Alley has this beautiful Rainbow alleyway that will stand out in any picture and is very photogenic.
(9) Union Market
This wall serves as a good background and says some inspiring words that you can share on your feed.
(10) Ben's Chili Bowl

Ben's Chili Bowl is a cute little restaurant that has your go-to American foods like burgers and fries. If you are looking for a good place to take pictures at, visit the restaurant so that you can take a photo of the mural and get something to eat while you're at it.
(11) Electronic Superhighway at the Smithsonian American Art Museum
The Electronic Superhighway is a really cool picture spot at night. The lights shine brighter and look more vibrant as a background for pictures. One example of something along the highway is this USA display.
(12) Blind Whino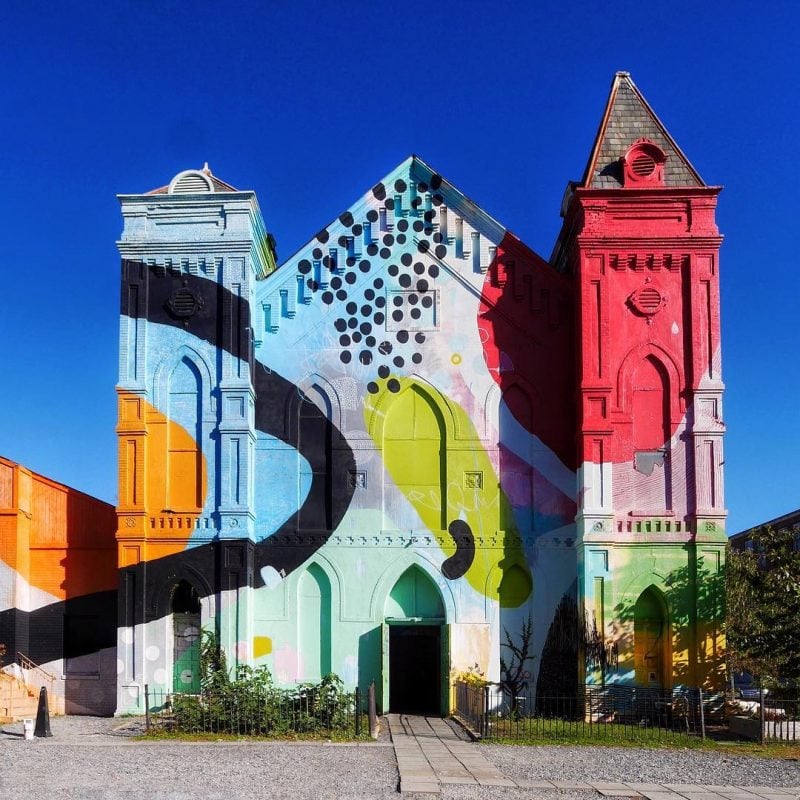 The Blind Whino is a church that is colorfully painted and adds a fun touch of color to your photos.
(13) Rose's Luxury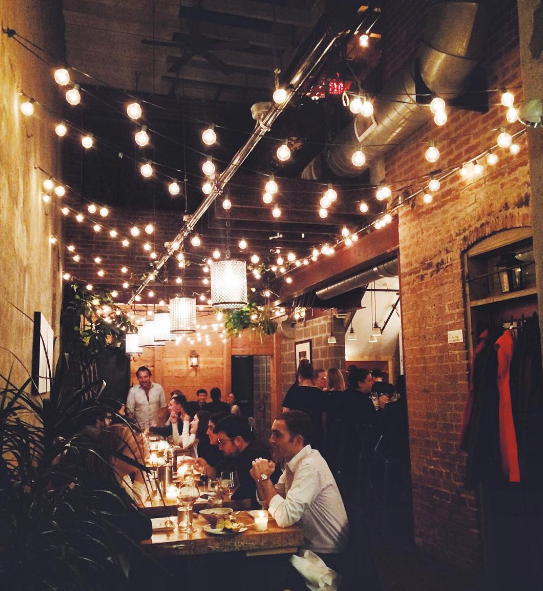 Rose's Luxury is a five star American restaurant. This restaurant has ambient outdoor seating with fairy lights to set the mood. This would be a cute place to go to for a date and take photos at.